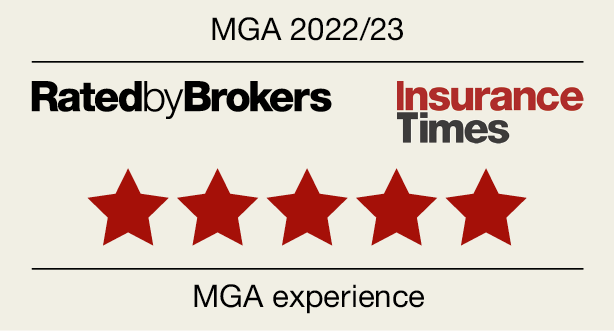 Insurance Times has today published the headline results from its latest MGA survey, and Renovation Underwriting has been confirmed as one of only 7 MGAs gaining the top 5 Star status.
43 MGAs met the criteria to be included in the annual Five Star Rating Report: MGAs 2022/23 report, based on a survey of 1,300 UK-based insurance brokers.
2022 is the first year we've sought to gain a spot in such flagship reports. Our 4.81 score sees us share the second place position with KGM Underwriting (motor insurance); just behind MPR Underwriting (financial lines insurance) which obtained a 4.9 score to place at this year's top spot.
This new accolade for Renovation Underwriting follows on the heels of the All Star MGA Rating secured in a similar survey by Insurance Business magazine in May 2022.
For the latest Insurance Times report, Brokers rated the MGA partners they have regularly placed business with over the last 12 months, providing insight around service, products and capacity. They were also asked about current gaps in the MGA market, how MGAs could work better with brokers and what their future concerns for the market were.