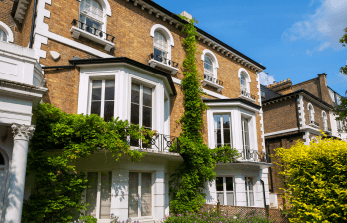 It is an easy assumption to make. Your home insurance covers your buildings, so when work is being done on those buildings, your home insurance will cover for you for any damage. Sadly, this is a dangerous and false assumption. In our experience, 86% of people make that assumption when they are having renovation works done. It appears to make sense. In reality, it is almost certainly wrong.
Your home insurance might allow you to carry out work, often up to a certain value. That just means your existing cover is not invalidated, although for many policies your home insurance is invalidated if you do not tell them, and you can suddenly find that not even your household possessions are insured.
It is possible that if you speak to your home insurer before you have renovations done, and ask them. 'Am I still covered?' they will say yes. All they mean is that your
buildings are still covered on a very basic level – if there is a fire or flood for example. Let's look at some examples of what they don't mean.
You won't be covered if your contractor damages your building
Let's say your builder is working on a wall and it collapses. Your home insurance won't cover you for it. And your builder's insurance might not either, if it is not clear they were negligent. Even if they were negligent, they might not want to admit this and make a claim to avoid higher premiums in future. If they make a successful claim it may be that the resultant funds don't come to you.
You won't be covered if your home needs to be rebuilt
The ceiling example does not sound too bad, but if something bigger goes wrong – say a chimney stack collapsing through your roof and all the way to the ground floor – your entire house could be catastrophically damaged, to the point where it needs to be entirely rebuilt. Your home insurers would almost certainly say that they are not liable, in which case you could be facing costs far beyond your ability to pay them – a life-changing catastrophe.
You won't be covered if building materials are stolen or damaged
If your building contract does not specify who should insure materials then it is likely that your home insurer won't cover them if they are damaged or stolen. Most builders don't carry insurance for site materials unless they own them, so if you have paid for them they are almost certainly uninsured.
Please do not rely on home insurance for Renovations
As these scenarios show, you cannot depend on your home insurance when you undergo renovations. Even when home insurers 'note' that work is taking place and agree to continue cover, they will have a specific exclusion that says 'any loss or damage relating to the works is excluded'. Which means that your existing home could be damaged in various ways but your home insurer would not cover it, on the basis of that exclusion.