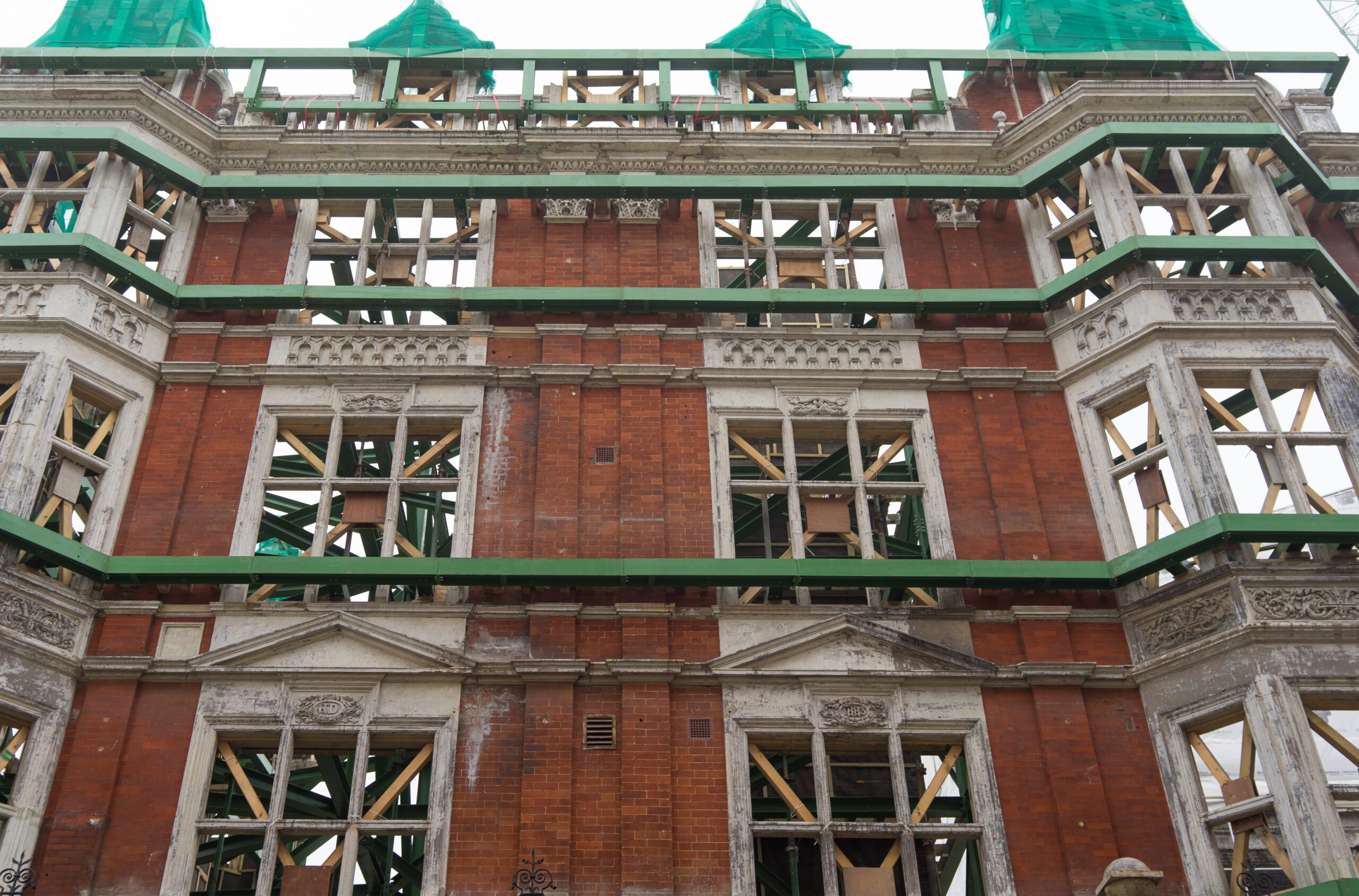 If you're having work done on your home, you're strictly liable for any damage to your neighbour's property. Non-negligence cover is essential to protect you in the event of an unexpected outcome.
Imagine you've decided to remove an internal wall to create a bigger, more modern living space. The wall is a load-bearing one, so your builders will need to support that load temporarily while demolishing the wall. Then they will need to put in a permanent steel joist to support what was above the wall you have taken away. The steel joist will be supported by your external walls and the weight transferred to them. Because of your property's age (Victorian, let's say), you may not have much in the way of foundations. Before putting a big extra load on those external walls, one of which you share with a neighbour, your builder will need to underpin them. Once the underpinning is complete, the steel is put in place and the wall starts to take the load.
At any point in this process, the building could move. During demolition of your internal wall, the upper storey of your house might shift a little. Perhaps during the underpinning work, the wall could move by a few millimetres. Or when the steel takes its load, the wall could settle slightly. Any of which can open up a crack in the wall you share with your neighbour, which then could widen as the loads rebalance themselves through the building's structure. This may not been explained to you by your structural engineer or builder, because they're not expecting it to happen.
So let's imagine… suddenly you discover that your neighbour's home not only has visible cracks down the party wall but other internal damage to the structure of their building. Putting everything right is estimated to cost £40,000. So who pays for this damage? It's your strict liability but caused by someone else, who may or may not be able to afford to put it right.
Your builder's insurance will cover it, won't it?
Luckily, your builder told you they were insured before you hired them, so you're not worried. But when you speak to them, they explain that the problem is not their fault. If they didn't do anything wrong, their insurance won't cover it because the builder has not committed a negligent act.
But did they cut corners when underpinning the external wall? Was the design by the structural engineer accurately followed and did the structural engineer get their calculations right? You're not sure, as you did not look closely at the structural engineer's plan, and you only visited the site once during the fortnight when they were working on the underpinning. You know that the builder was struggling to meet deadlines for your work while finishing another project and not all his team were on site. You know they were rushing to get things done. But you cannot prove anything.
Your builder does not have non-negligence cover. Most builders don't. Which means you are on the hook for the neighbour's repair bill. Where are you going to find an additional £40k on top of everything else you are spending?
It's easy for something to go wrong
There are many ways to renovate a home: removing an internal wall, converting a basement, converting loft space, replacing your roof, building on an existing extension, building a new extension. Any one of these could damage your neighbour's property.
Renovations that make structural changes are intrinsically complex projects. There is a lot that can go wrong, and if it does, it is not always easy to work out whose fault it is, if indeed anyone is at fault. It is unlikely anyone is going to hold their hand up and say they made the mistake. If no negligence can be proved against your builder or structural engineer, their insurance will not pay out.
What can you do?
The first answer is to make sure that you have a JCT Intermediate or better, contract that clearly makes the builder liable for damage. And then make sure that the builder understands that, and so they take out non-negligence insurance. Or if they won't do so, take out the non-negligence insurance yourself.
If damage occurs to a neighbouring property covered by the Party Wall Act and no one was at fault, you will be covered for the cost of putting the damage right.
But non-negligence is not a cure-all. It does not cover all claims under the Party Wall Act. Non-negligence insurance excludes negligent acts by the builder and errors and omissions by your structural engineer. If your project professionals are shown to have been negligent, your non-negligent insurance won't pay out and you then rely on your their own insurance. Hopefully that will pay out, but not always.
This is why it's very important to make sure that you are confident in the abilities of your builder and structural engineer and you keep a close eye on their work.
This blog is part of a series designed to raise awareness of key renovation insurance principles for property renovators. You can also: