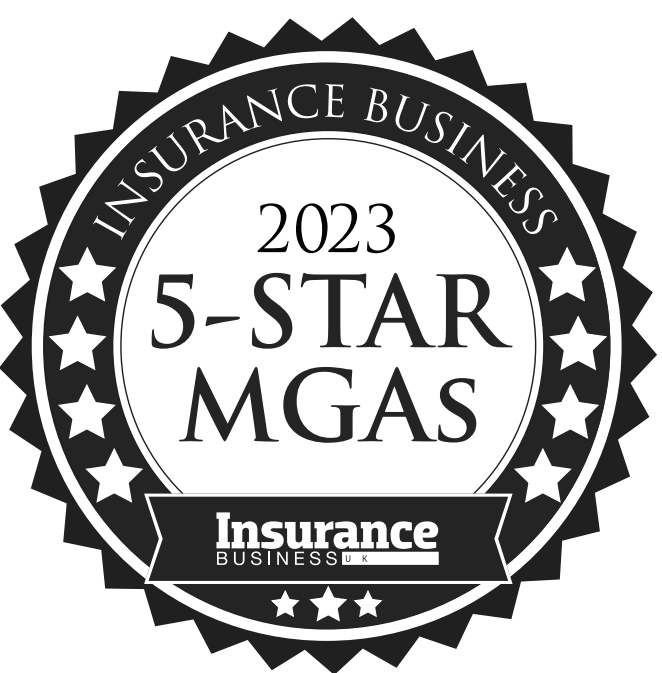 Renovation Underwriting has been announced as an 'All Star MGA' in the annual 'Brokers on MGA's' survey published by Insurance Business Magazine – the world's leading independent insurance publisher. This new award win builds on our success in 2022 too, when we were awarded the flagship All Star status for the first time.
The 5-Star Awards from Insurance Business magazine (IBUK) recognise outstanding service and products in the insurance sector. IBUK conducted a survey of brokers nationwide earlier this year, to determine the best MGA in the business.
The survey asked respondents to rate the performance and service of each of their MGA partners on a scale of 1 (poor) to 5 (excellent) against ten criteria: the ability to place niche or emerging risks, compensation, geographical reach, marketing support, overall responsiveness, pricing, range of products, reputation, technical expertise and product knowledge and technology/automation.
The MGAs that earned an average score of 4 or greater in at least one category were awarded a 5-Star designation. MGAs that received an average score of 4 or greater in all categories received an All-Star designation. Renovation Underwriting is one of only two MGA's that was awarded All-Star status, having earned a 5-Star rating across all categories.
Brokers were also asked to rank their top three MGAs across 16 major types of insurance, and name the top insurance products offered by an MGA. Based on brokers' feedback, IBUK calculated the top three winners for each type of insurance and awarded gold, silver, and bronze medals to those MGAs. As well as the 'All-Star' status, Renovation Underwriting was also awarded gold medals in three key insurance categories – Construction (Large), Contractors and Private Client.
In a new addition to this year's survey, the five insurance products that received the most votes from brokers were also awarded the Brokers' Pick medal. Brokers chose the Renovation Master product as a 'Brokers Pick' selection in this year's survey. Renovation Master is a comprehensive high-value home renovation policy designed for renovations on properties up to £70m and rebuild costs of up to £50m – for projects of up to 5 years.
Douglas Brown, Managing Director of Renovation Underwriting commented:
"We'd like to thank brokers for rewarding us for a second year with an award at the highest level. We work incredibly hard to make sure that brokers get the best advice, service and policy wordings from Renovation Underwriting. Our further commitment to in-house expertise, to be announced shortly, will prove beyond doubt that we have the interests of brokers and their clients at the very centre of what we do. Making policyholder outcomes the focus of our efforts ensures that our brokers feel confident when talking to their clients about renovation projects. Insurance broking is a profession and we want our brokers to have the certainty that the advice they give is of the highest standard; exactly what their clients demand from any professional team."
The full list of 'Brokers on MGA's' winners is published on the Insurance Business UK website – and will also be featured on the publication's stand at BIBA 2023. News of Renovation Underwriting's continuing All Star status ranking is set to be a talking point at our stand too, with the new award badge built into this year's stand design. The confirmed IBUK MGA award win is just one of a number of announcements we've made to tie into the flagship conference and exhibition this year.