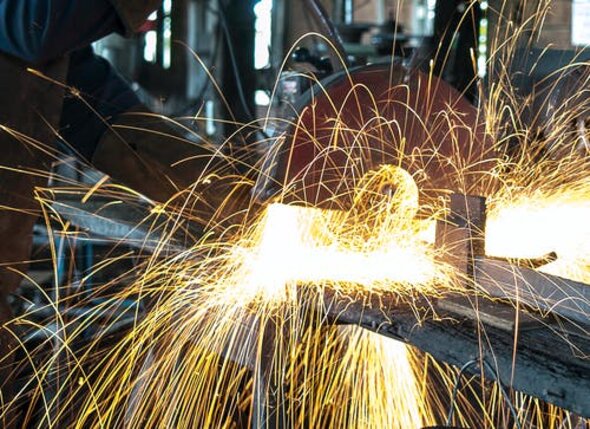 The definition of Hot Work
The term 'hot work' refers to processes that require the use of open flames, or those that produce sparks through heat and friction that could ignite into a fire.
Unsurprisingly, hot works are often part of a renovation project, and therefore require active risk management due to their significant fire risk; both from the initial risks of ignition and as a cause of rapid fire spread.
How we approach Hot Work in policy enquiries and live policies
In our Statement of Fact (the document we ask Brokers to populate to receive a policy quote), we ask you if a hot work permit system will be in operation.
Please note that a requirement to operate a hot work permit system for all applicable works is written into our policy wording, so if the answer to this question is 'No', that would only be acceptable to us if there are no hot works occurring as part of the project.
We take fire risk management very seriously and, if your client cannot demonstrate that fire risk is being adequately identified, assessed and controlled, we may decline to quote.
Advising Your Clients on the risks with Hot Works
Whilst claims of this nature are a relatively rare occurrence in renovations, the damage and cost inflicted can be significant when hot work accidents do occur. Your clients and their contractors should fully follow the safety procedures set out by BS 9999 and the Health and Safety Executive (HSE).
According to BS 9999, only if no satisfactory alternative method is feasible should hot work be undertaken. BS 9999 also recommends that a 'hot work permit' be followed in order to ensure actions are taken to mitigate and minimise risks before, during and after the works.
How to handle a Hot Works claim
In the event of a fire on site, Insurers will pay very close attention to the extent and nature of fire risk management steps on site. Your client and their contractor will be required to provide documentary evidence that a hot work permit system was in operation. We would advise your client to ensure all of the applicable documentary evidence for hot work permits, and wider fire risk management activity is stored either electronically, or securely in a location that would not be affected by a fire on site.