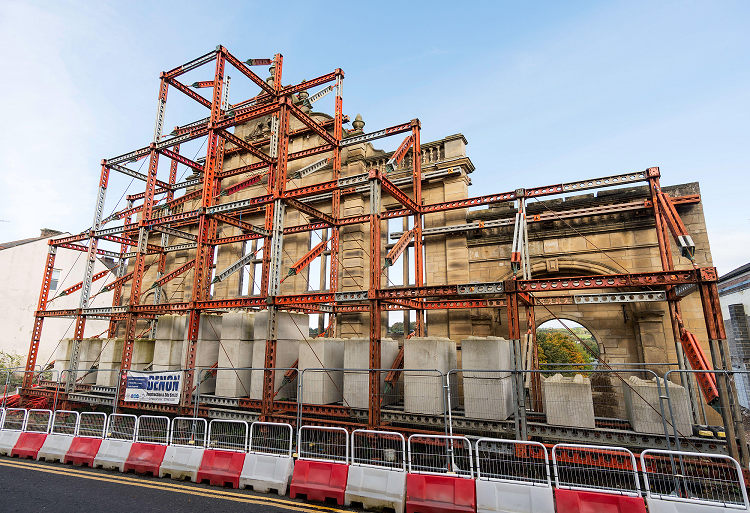 Renovation Underwriting proudly announced the launch of its Contract Works Academy at BIBA 2022 on Wednesday 11th May.
The new online training platform launching later this year will give Brokers and Insurers access to unique guidance articles, videos and support materials, and is designed to supercharge their works knowledge.
All resources have been uniquely created and are wholly focused on helping Brokers and Insurers upskill works knowledge and increase sector confidence. Broken down into key knowledge categories, sections cover everything they need to know about works. Topics include:
How to avoid uninsured loss
The role of JCT Contracts
Non negligent insurance principles
Construction liability
The investment we make in educating our partners is hugely important to us. When individuals and teams have increased knowledge and confidence in the intricacies of contract works, it ensures that the very best advice is offered to their end clients. And increasing their expertise means our partners are more likely to convert enquiries and strengthen client relationships too.
Contract Works Academy is complemented by our long-established, highly regarded CPD training programme. Delivered either face to face or virtually, these dedicated group sessions are hosted by an RU trainer for in house Broker and Insurer teams. Brokers and Insurers benefitted from over 600 hours of CPD training from the Renovation Underwriting CPD team in 2021 alone.
The new training platform will be available to partners that hold a TOBA with us – and all time spent in sessions will count towards annual structured CPD requirements where relevant.
The announcement of an imminent launch for Contract Works Academy swiftly follows the Renovation Underwriting rebrand in April 2022. The new visual identity is designed to herald the next phase of growth for the business since our launch into the market at BIBA 2018.