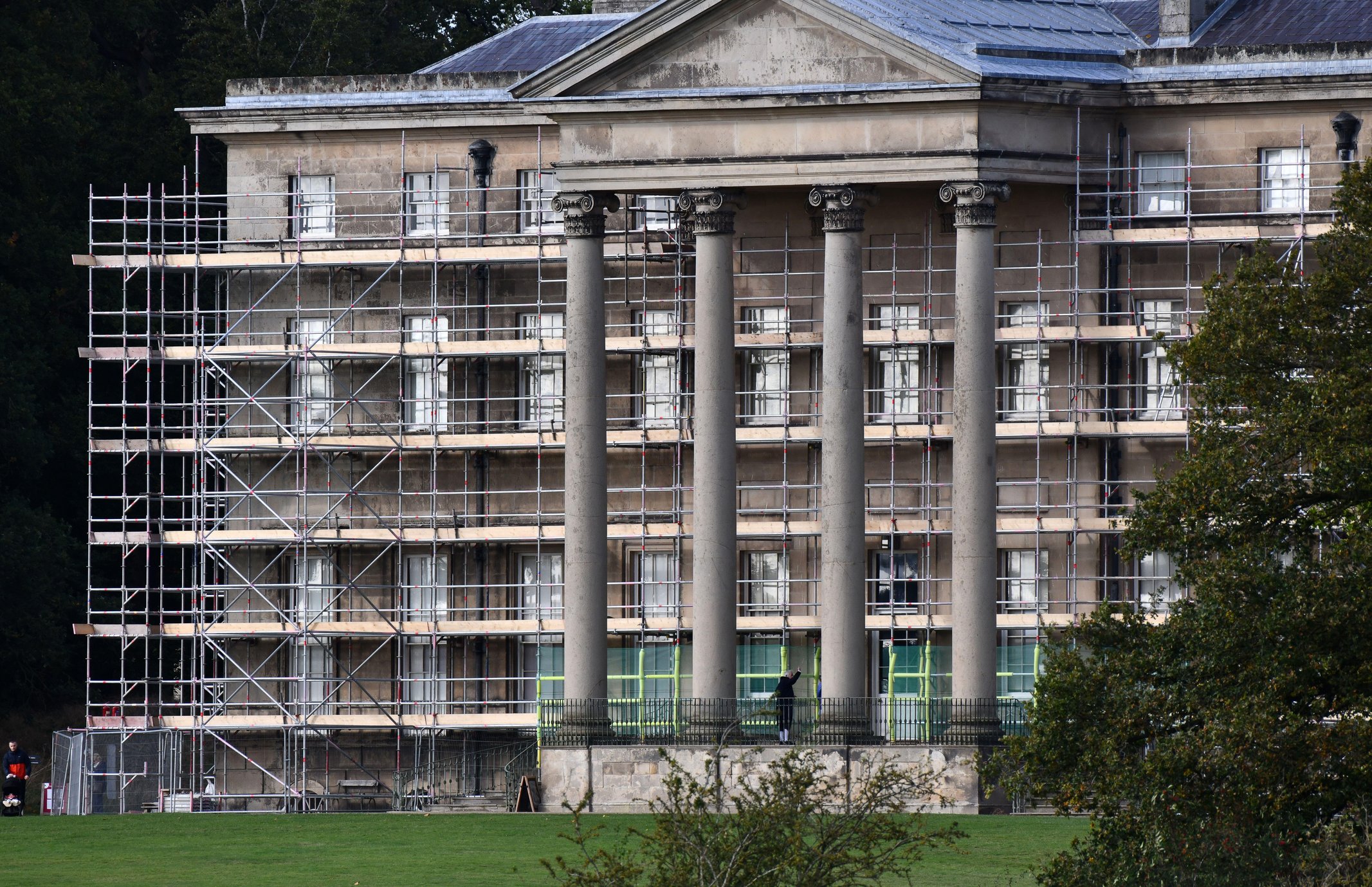 From Grand Designs new builds to man-eating crocodile enclosures – we get asked to cover odd, expensive and sometimes highly challenging projects.
People often come to us when they have run out of options. Their project may be too complex or simply too unusual for most other underwriters to be able to cover it. But thanks to our long-established relationships with our partners and the scale of our capacity, we can usually find a way.
Here are a few examples of the more unusual risks we've covered.
Revamped crocodile enclosure within wildlife gardens
A popular attraction in the East of England boasts a remarkable collection of animals, including a number of endangered species. It also contains a Swamp House whose waters are infested with crocodiles and alligators.
Swamp Houses may not be pretty, but they aren't cheap – and the six-figure revamp called for some significant underwriting to support the existing structure and the cost of the works. Work included a major upgrade to the viewing area (which understandably had to be secure for visitors), new insulation, and replacing the old wooden frame with a steel one.
Luckily the crocodiles weren't on site while the work was being done – which meant that in the end, this was a fairly straightforward risk to agree.
Cinema conversion in Marlborough
The Parade Cinema in Marlborough, Wiltshire, is a sumptuous, state-of-the-art boutique cinema with a bar and café, located in a magnificent converted Georgian chapel.
The project was substantial and involved careful soundproofing and insulation, as well as the installation of an auditorium, screen, projection room, café, industrial kitchen and much more.
It was certainly a complex project, especially considering that the building was listed. There was a sticky moment when rotting joists were discovered, but the cinema eventually opened in 2021 to great acclaim.
Long term Grade I restoration and renovation project
This Grade 1 listed, large mediaeval manor house in Gloucestershire with 17th century additions is a spectacular building of both historic and financial worth. So any repair and restoration project would need to be handled with the greatest of care, especially a large scale one with highly extensive works.
This was a labour of love for our policyholder (and still is – the project is ongoing). The scale of works is so great that the entire building was enclosed inside a huge and complex watertight scaffolding structure, which required its own temporary foundations.
Our policyholder is managing the project themselves – so as well as the renovation policy, we have also arranged the relevant liability insurance to reflect their role.
There was a further complication. Because of the great age of the building, the full scope of the required repair and restoration work wasn't known at the beginning of the project, and this in turn meant the full costs couldn't be accurately estimated. To deal with this a 'Declaration Basis' endorsement was put in place, which essentially means the policyholder will declare the total spend at the end of the project, and pay an additional premium if need be. It means the policyholder can't find themselves in a situation where they are deemed to be underinsured if they have to make a claim.
We strongly believe that the listed environment needs the support of the insurance industry and the renovation sector in particular. Only with help can it be assured of the insurance backing each project needs to make older buildings relevant for modern living and work, thus securing their future for the long term.
'Grand Designs' Lighthouse New Build, Devon
It was one of the saddest ever episodes of Grand Designs – a project that's taken more than 10 years to finish when the original timescale was 18 months, and saw a marriage brought to an end. The owner ended up, as he put it, 'a millionaire in debt' but has remained determined to finish it. But of course he now needs to sell it to cover his debts. The plan is to put it on the market for £10 million.
The project was conceived as an Art Deco-style imitation lighthouse perched on a cliff at Croyde, North Devon. It was originally to have six bedrooms and an infinity pool, but it ended up with five bedrooms and a sauna. It will still be quite spectacular.
At Renovation Underwriting, we were only involved after the shell of the building was complete, and were asked to cover it through to completion. We took on a shell worth £3.5 million with a further £2.7 million of work still to be completed – not an easy thing to get insurance for.
Given the building's track record, you won't be surprised to hear that we are still covering it (late summer 2022) with an anticipated end date of October 2022.
The truth is, we really enjoy projects that take us off the beaten track. Many of them are passion projects, driven by one person's vision, the kind of thing that repeatedly evolves over time – but that just makes them more interesting.
We can usually cover it because we like a challenge. If there's an insurance solution to be found, we pride ourselves on being the underwriters who can do it.
We'd always recommend that renovators work with a specialist insurance broker when undergoing renovations, to ensure a property is fully protected. Use our online Find A Broker tool to get connected.