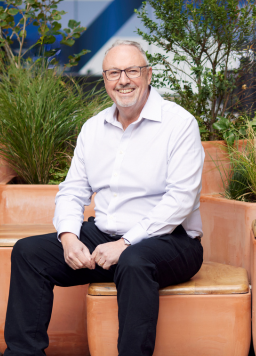 Renovation Underwriting, the MGA that offers specialist renovation capacity and expertise, has today announced the arrival of a new senior hire for the firm. Mike Carolan, formerly of PIB, Willis and Aon, becomes Head of Distribution – Commercial.
Well-known amongst the commercial construction community, Carolan brings over 40 years of insurance industry experience to the role – most recently, as Head of Construction at PIB Insurance Brokers, and formerly the Construction Account Director at Willis Real Estate Practice.
Carolan will be responsible for building RU's commercial construction distribution channel, developing opportunities within existing commercial relationships in a well-established broker base, as well as cultivating further business growth from new commercial construction partnerships.
Investing in Mike Carolan's expertise enables Renovation Underwriting to further build its distribution activity on the commercial construction sector for the first time. The announcement of his arrival comes nearly two years after James Guthrie successfully joined the business as Head of Distribution with responsibility for HNW private client brokers. James Guthrie continues to manage the firm's excellent HNW distribution as Head of Distribution – Private Clients.
Commenting on the new appointment, Douglas Brown, Managing Director of Renovation said:
"We are so very pleased Mike has decided to join us, as part of our growth plans in the commercial construction sector. Mike's vast experience in commercial renovation and his business development skills will provide a significant advantage as we focus on this key sector.
"Our private client broker distribution activity has grown significantly in the last two years since investing in a dedicated Head of Distribution for the private client sector. We look forward to drawing on Mike's expertise to build the same level of success in the commercial renovation market."
Speaking of his new appointment, Mike said:
"Whether acting as an insurer or insurance broker, throughout my 40 year career I have always worked closely with clients and professionals across the UK Real Estate, Development and Construction sectors.
"I am absolutely delighted to bring my experience into this brand new role, to lead and grow Renovation Underwriting's commercial distribution. I'm looking forward to developing new project opportunities, and raising RU's profile and expertise with commercial insurance brokers and commercial project teams alike."
Mike Carolan will be meeting brokers as part of the Renovation Underwriting on-stand team at BIBA 2023 on Wednesday 10th May. Leading with the stand message "When it comes to contract works, nobody communicates like us", the RU team will be showcasing the many tools they've developed to help strengthen understanding and build confidence in contract works insurance.
The news of Mike's arrival is just one of a number of announcements made by Renovation Underwriting at the flagship conference and exhibition this year.