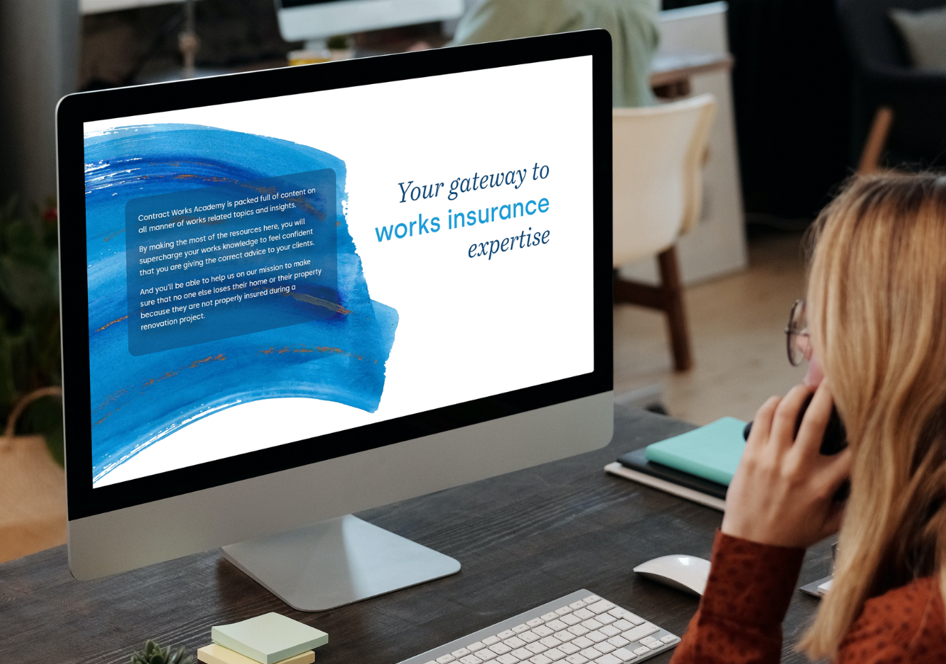 We've fully unveiled our Contract Works Academy to brokers and insurers from today. The new online training platform offers instant access to works expertise; with unique guidance articles, videos and support materials all designed to supercharge contract works knowledge.
Do you hold a TOBA with us? Access the Contract Works Academy here.
From this new, unique online tool, brokers and insurers can access dedicated resources to learn how to insure works, as well as develop their expertise in all related areas such as joint names contracts, liability, risk management and non-negligent insurance. Technical guidance is also offered on topics such as party wall, construction, regulation and legislation.
Broken down into fully searchable bite sized topics, and alongside a comprehensive glossary, each resource has been newly generated and it's all designed to help brokers and insurers upskill their works knowledge and increase confidence in renovation insurance principles.